Your perfect espresso
A passion for excellence that makes each cup an unforgettable experience.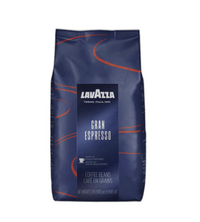 Gran Espresso
The "excellent espresso", with a persistent and intense flavor, strongly full-bodied. Chocolate and liqueur.
Available in 1kg beans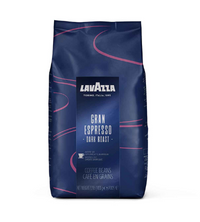 Gran Espresso Dark Roast
Rich cream and an intense aromatic profile, the Gran Espresso Dark Roast blend offers intensity and body, with notes of wood and Italian espresso barrel.
Available in 1kg beans.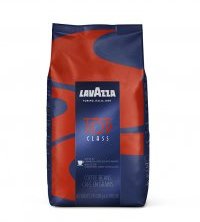 Top class
Full-bodied combination, with pleasantly balanced aromas of chocolate and dried fruit with a mild bitter cocoa flavor.
Available in 1kg beans.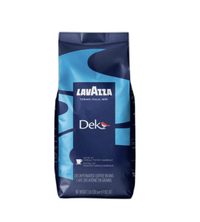 DEK
Blend of coffees with a sweet flavor and intense aroma, consistent cream.
Available in 1kg beans.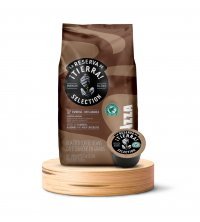 TIERRA SELECTION
The skillful selection and combination of the best sources creates a unique blend that fuses sweet notes with delicate aromas of fresh flowers and fruits accompanied by chocolate notes.
An aromatic espresso, with a medium body and a sweet taste.
Available in 1kg beans.
Available in Blue Capsule.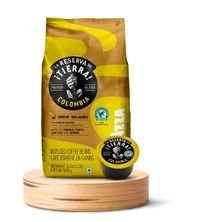 TIERRA COLOMBIA
Aromatic harmony and a smooth flavor highlighted by the characteristic sweetness, refined acidity and full body. Tropical fruit notes are accompanied by aromas of lemon zest and jasmine, with a light liqueur taste.
Available in 1kg beans.
Available in Blue Capsule.
TIERRA ALTECO
A sweet espresso, with a velvety cream and a lingering flavor. The aromas of honey and dried fruit leave a lingering aftertaste, with hints of spice and bitter cocoa.
Available in 1kg beans.
Available in Blue Capsule.
ALTECO DEK

An "Organic & UTZ certified" blend with Mountain Top Arabica and selected Robusta varieties grown in uncontaminated areas.
A sweet, elegant espresso and a velvety cream.
The decaffeination process adopted by Lavazza respects the true nature of the beans and maintains the flavor profile and aromatic richness of Alteco's organic blend.
Available in 1kg beans.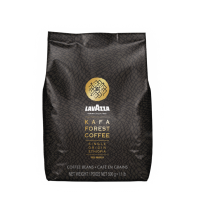 KAFA
Kafa is an exclusive coffee, to offer those looking for something different and private.
Intense, persistent, rich: Kafa is a coffee for true connoisseurs.
Kafa, the perfect balance between aroma, flavor and body.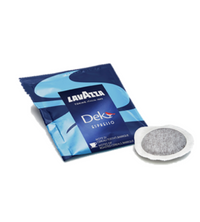 DEK PODS
A smooth, full-bodied blend with a velvety cream. A selection of the best coffees to give you a decaffeinated espresso with an intense and persistent flavor.
Origins: Coffees from Brazil and Vietnam, naturally decaffeinated.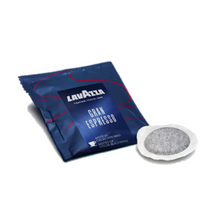 GRAN ESPRESSO PODS
An espresso blend with a classic Italian flavor profile. Gran Espresso is rich and well balanced, with cocoa and black pepper aromas and an irresistibly smooth cream.
Origins: Cafés in Brazil, Uganda and Vietnam.
History
The Lavazza brand was born in 1895, when Luigi Lavazza created a small grocery store on San Tommaso Street, in the heart of Turin, but it was not until 1897 that he began roasting coffee. In 1910, it specialized in roasting beans of different origins and qualities, becoming the largest Italian coffee import and roasting company at that time.
Today, Lavazza is the 3rd largest operator in the coffee market worldwide. In Portugal, NewCoffee is responsible for bringing the Italian espresso culture to the establishments of the HoReCa channel.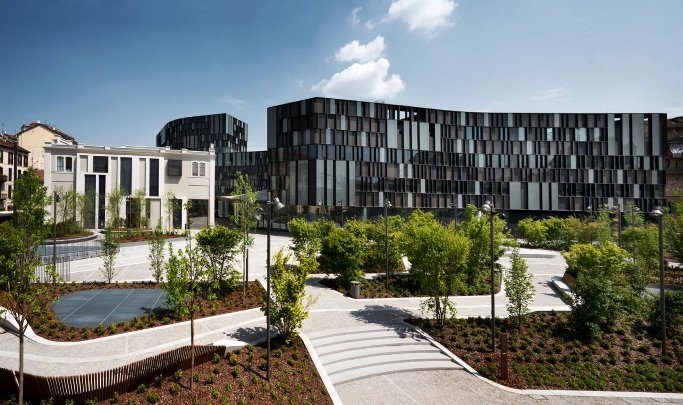 Experience
Creator of the 'Blend' concept – the art of mixing coffees from different regions to obtain a harmonious and full of flavor product – Luigi Lavazza turned his product into an experience for the five senses, where sophistication, good taste and boldness can be felt.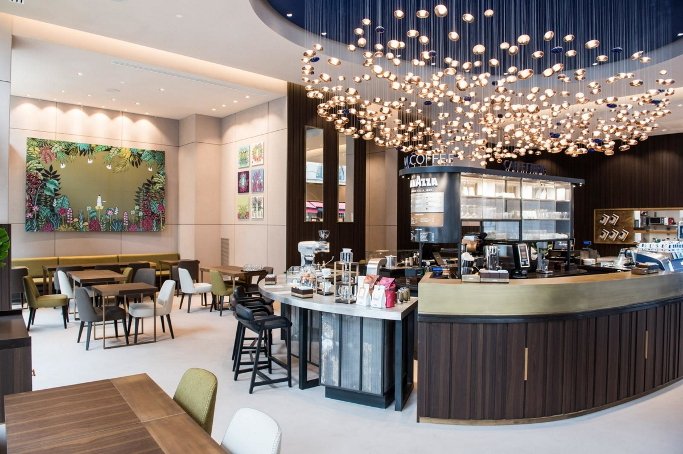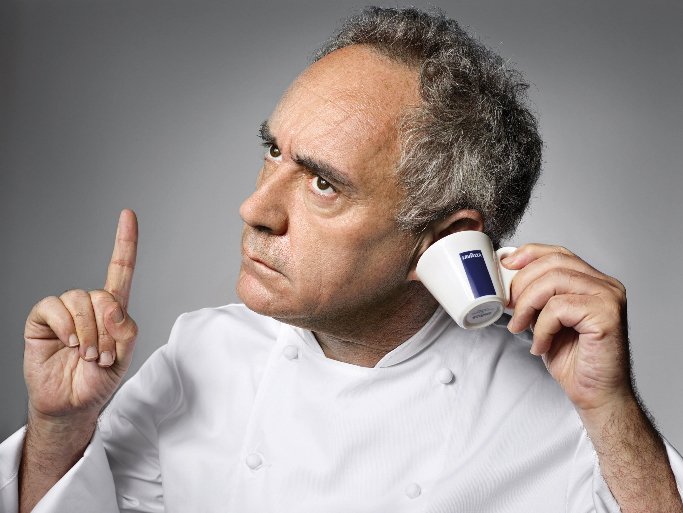 Sophistication
The sophistication and good taste of the Lavazza brand is also expressed in its close links to areas such as fashion, art and design, top gastronomy and sports (Tennis, Formula 1 and Football).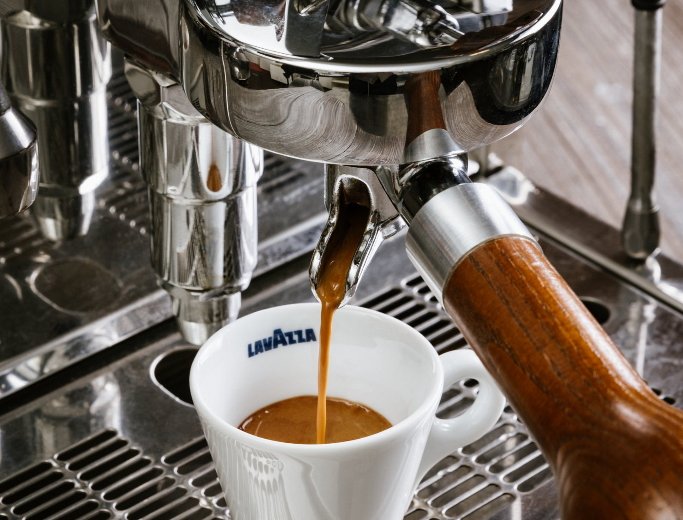 Quality
With over 100 years of experience exclusively dedicated to coffee, Lavazza has become a specialist in the selection of the best coffees and today has a range of the highest quality products to satisfy the most demanding customers.

Sustainability

With a deep sense of social responsibility, it follows the best sustainability practices and supports the coffee producing communities through its own Foundation.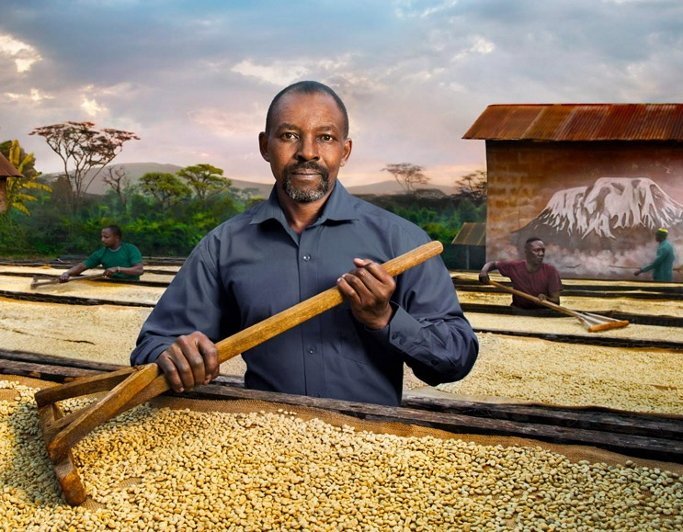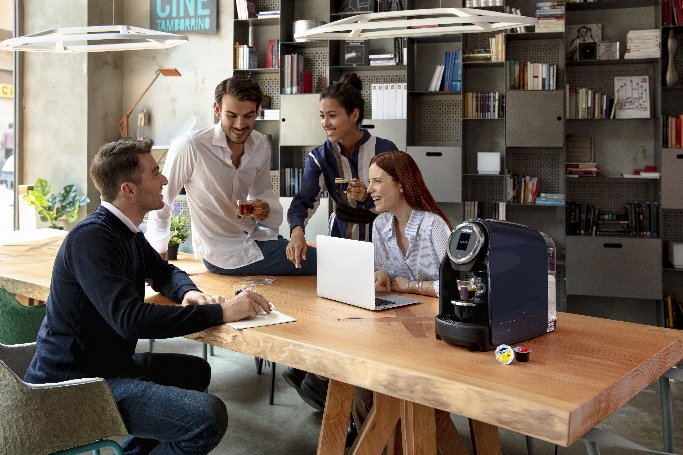 BLUE LAVAZZA

With Blue capsules, Lavazza took the excellence of Italian espresso and encapsulated it, thus ensuring, with each cup, the consistency of the superior quality of its velvety and incredibly aromatic espressos. The Lavazza Blue system brings the quality of true Italian espresso to any place of consumption, with equipment designed to satisfy the most demanding aesthetic senses.
Discover these products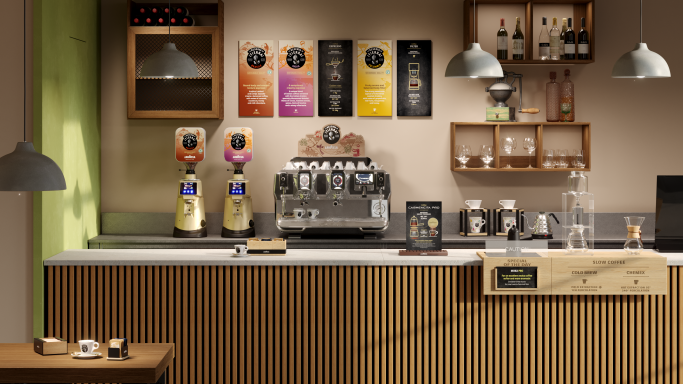 La Reserva de ¡Tierra!
La Reserva de ¡Tierra! are synonymous with excellence and sustainability throughout the supply chain: certified Rainforest Alliance™ or organic, carefully selected and gently roasted to bring a unique taste experience
Discover these products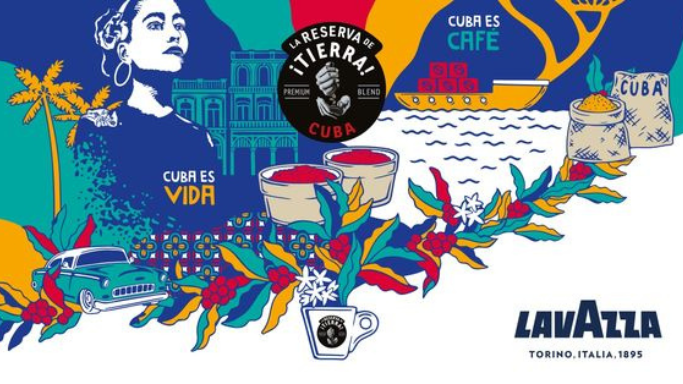 LA RESERVA DE ¡TIERRA! CUBA
La Reserva de ¡Tierra! Cuba is a unique contemporary story of a coffee blend that cares about local farmers, consumers and the environment. This organic blend is sourced from plantations in Santiago and Granma in Cuba.
Know this blend